The cult of real estate. The cost of the average $600.000 urban townhouse/home is over a $ 1.2 million, once you add in small items such as loan interest, real inflation, taxes, insurance and those kitchen upgrades to keep the wife quiet [happy] for a few months. This means that real estate has to go up 5% a year, for 15 years, at a minimum, for you to break even.
On the other hand if you can manage money properly and earn on average, 7-8% a year; you are far better off not drowning yourself in mortgage debt, using your down-payment to make money; and renting. In fact you will end up making a few hundred thousand in profit. You can rent a nice place for $2500-3000 per annum; save money each month versus buying [all costs in]; and have cash on hand which grows yearly.
Eg $600 K Urban home, 4% Mortgage rate, 5 year term, will cost you over $1.3 million. If you rent and invest properly you will have $400 k in net income over the same term.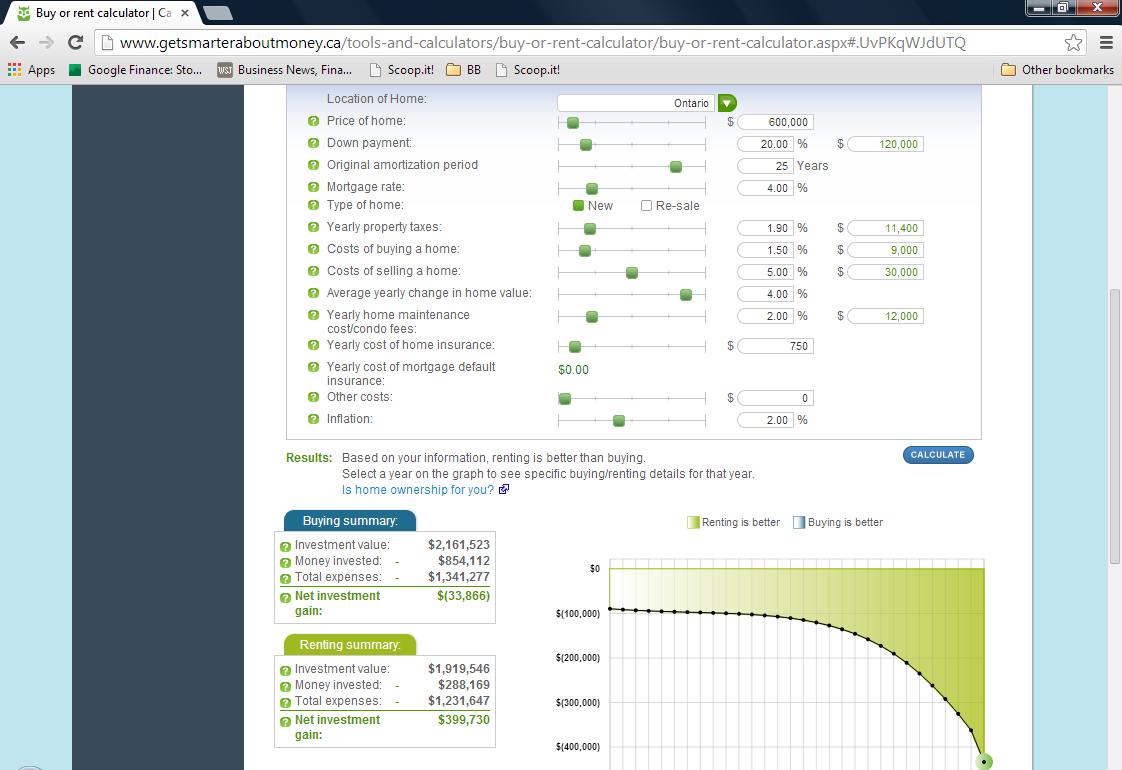 The peasants are told that renting is an awful thing to do – paying off some else's mortgage as the cult says – but there is a certain point when house prices are insane and show no signs of being in line with average incomes, when you are better off to keep your down payment, make the down-payment work for you; and live modestly.