The cult of science.
In every science textbook since the late 1800s has been the iconic and fraudulent, embryo drawings – crude, false, purposefully misleading – by Darwinian zealot Ernst Haeckel, yet another scientist who committed fraud [a shocking surprise]. In 1997 embryologists reluctantly published real photographs comparing various animal embryological developments with that of the human, and of course, they look nothing alike. However, the 'cult of science' and those mandarins of education, supreme, omniscient, benign, and worthy, continue to push the Haeckel fraud. Just another example of corrupt science, forcing a theology – evolution – onto the gullible and young.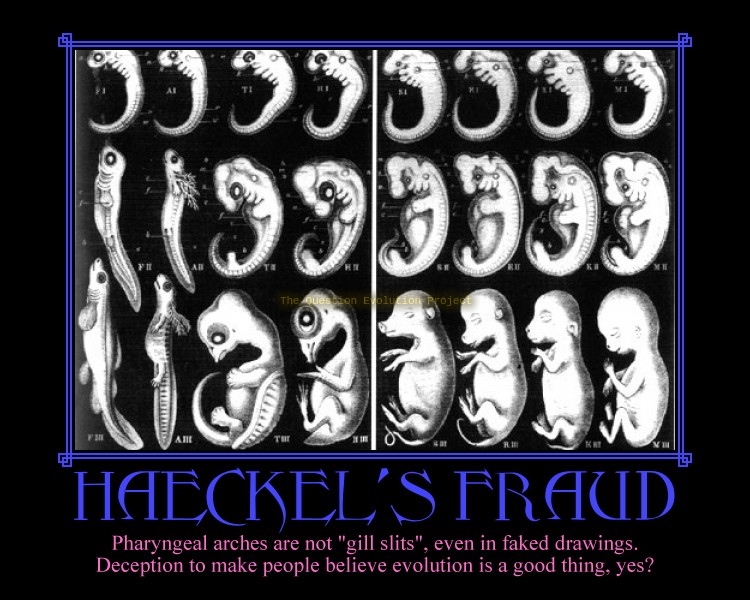 The cult of 'science' and Darwin are still pushing the embryo fraud today, a direct violation of both real science, and the purpose of education. Education is meant to teach and challenge, not indoctrinate.
In his 2000 book Icons of Evolution, Jonathan Wells reviewed ten then-current biology textbooks for their treatment of what Dr. Wells calls the "icons" of evolution, well-known lines of evidence commonly used to support evolution...Now, in 2011, we present an updated 2011 textbook review that applies Wells's evaluation criteria to 22 recent biology textbooks, all published since 2005...


This 2011 textbook evaluation also adds two new icons that have grown in popularity over the past decade. A series of fossils purportedly showing the evolution of whales from land mammals is now presented uncritically in many biology textbooks as an alleged "poster child" for macroevolution. Another new icon is "junk" DNA, with some textbooks claiming that noncoding DNA is functionless junk.


Read "(Not) Making the Grade: An Evaluation of 22 Recent Biology Textbooks and their Use of Selected Icons of Evolution", in its entirety, here.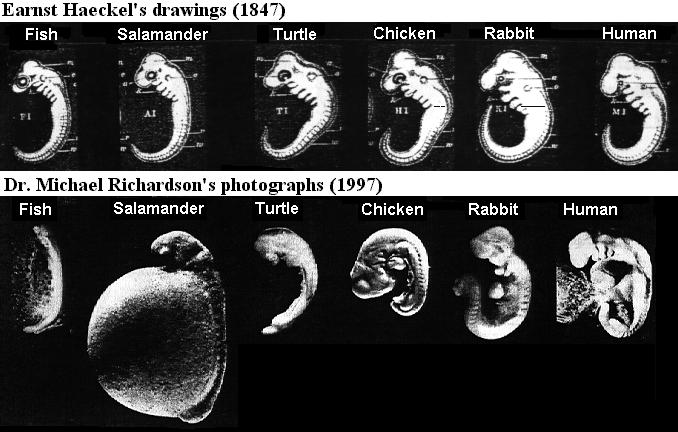 Junk science is not science, but fiction and propaganda.