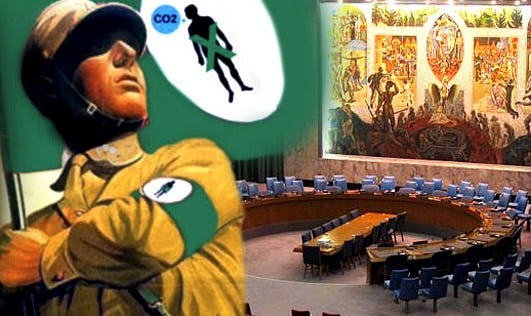 $cience and $cientism will lead to the destruction of civilisation, which is a main objective of many of the elite. Part of the 'Net Zero' strategy is to reduce farmland, food supply and create the conditions of food dependency on the state and their corrupt corporate masters. Along with reduction of fertilisers and food supply is the mistaken premise that the world is over-populated which ignores the fact that birth rates are below the replacement level and post 2050, a declining population in G20, much of it quite rapid, presages a 'population' crisis. The food supply will be so deranged by then, that the world will struggle even to feed its declining population.
'Over population' is a globalist obsession and manifests itself in attacks on the food supply and farming, but also with open borders. By 2050 the world's population is projected to stand at 9.7 billion, almost a quadrupling from 1950.
1950 Population: 2.5 Billion

1990 Population: 5.2 Billion

2020 Population: 7.8 Billion

2050 Population 9.7 billion

(Source UN)
However, it is estimated that post 2050, the population will rapidly recede from 9.7 billion to less than 9 billion by 2100. Some estimates put the decline to be much steeper with a population of 7.5 billion by 2100. This trend will escalate until the population in 2130 will the same as 1990. It is a truism that as a country 'industrialises' and 'modernises', its fertility rate will fall. The population issue will recede in importance as poorer nations develop. At some point in the future, the great lament and rending of clothes will be over under-population. In some countries such as Italy, Japan or Spain, the population in 2100, might be 50% of the current population total. The only equivalent for such a demise of population in history is the decades following the Black Death which eliminated 40% of Europe's population. This caused wars, social dislocations, economic upheaval, and political reordering and conflict.
The 'over population' myth leads to unlimited immigration policies from Asia and Africa to G20, 'Western', mostly White countries. This 'Great Replacement' in Western states with populations from Asia and Africa is a key plank for globalism and its acolytes. Any country that tries to evade the trans-nationalisation of governance with open borders as one of its most important demands, will be punished. The UK with its Brexit vote to free itself from the Germany empire, is now targeted and forced to receive endless streams of Africans, Asians and Muslims, its borders now more open than pre-2016 and more than 1 million invading the country every year, its laws, even parts of its country (Northern Ireland) still tied to the German empire.
Along with this population-replacement, the UK government and indeed every G20 government, is paying farmers not to farm, or turning farmland into useless solar panel developments which are 20 x less efficient and more expensive per MW than a coal plant. In Holland and other countries, nitrogen is declared to be a toxin and must be removed from agricultural usage, as the government purchases, or puts out of business, hundreds if not thousands of farmers and landowners. All to 'save' Gaia. How a farm is Gaia-unfriendly using non-toxic nitrogen is hard to understand. How a bird-chopping monstrosity called a wind turbine, which destroys the local ecology and indeed Gaia herself in its construction and which relies on vilified hydrocarbons to be built, transported, assembled and to run, is to engage in word salad making worthy of a Corona 'scientist' or a Minister Moron at the Ministry of Mis-Information.
The rush to eliminate hydrocarbons will lead to mass starvation. This is after all the point. The 'useless eaters' as we the hoi-polloi are termed by the globalist elite should die. Once nitrogen is banned and declared a toxin, the production of food will fall to pre-1950 levels. The inevitable result must be mass starvation. The world's population is 4 times what it was in 1950. Two American scientists, William Happer and the indefatigable Richard Lindzen, have stated in a paper called 'Challenging 'Net Zero' with Science, "will result in about half the world's population not having enough food to eat". They add that eliminating Net Zero fertiliser will create "worldwide starvation".
Globalist lunatics like the Guardian's George Monbiot argue for an end to dependence on farming. The ground for less choice and food is also being prepared in academia. Recently, three barking-mad academics at the 'University' of Leeds suggested World War II rationing could be an effective way to reduce carbon emissions. Massive-brained actress Joanna Lumley, has suggested a return to a points distribution system and a form of wartime rationing. All to save Gaia from weather, a complex convection system that is outside of man's influence.
Eliminating nitrogen will take food production back to pre-1950 levels, with the apparent intention to reduce the total population back to the same, or fewer than 3 billion people. Policies would be put in train to eliminate some 6 billion people.
The destruction of the food supply is supposedly to save Gaia from the terrifying 'warming' which is not occurring and which is blamed on a trace chemical called plant food, 95% emitted by Gaia herself. John Christy a professor of atmospheric science and the Alabama State Climatologist complied a graph below showing the percentage of US weather stations that exceeded 100°F at nearly 1,000 stations across the country. US hot weather events, which have nothing to do with mankind, are declining.
But the $cience persists and $cientism now demands that it commands 'science' and all information. Melissa Fleming, who apparently believes she is uber-intelligent and should dictate policy to the hoi-polloi and who possesses the useless role of 'Under-Secretary for Global Communications' at the United Nations, roughly translated as Uber-Grueppen Fuehrer for UN Propaganda, told a World Economic Forum 'disinformation' seminar that "we own the science" around climate change. She maintains that big tech and government must ensure that only UN-WEF Gestapo-approved lies are shown to the sheeple. Indeed, in Canada, Google is running a test to filter out any news that contradicts government diktat. Such is your future.
Scientists Happer and Lindzen quote the late Nobel physics laureate Richard Feynman who said: "No government has the right to decide on the truth of scientific principles." They add: "The legitimacy of scientific content is determined by the scientific method. None of the IPCC SPMs, models, scenarios and other findings asserting that dangerous climate warming is caused by plant food, greenhouse gas emissions and fossil fuel is valid science; they are merely the opinions of IPCC governments."
The Nazis had their 'science' all premised on Darwinism and Evolution. So too do the Globalists, and their cults of Climate, Corona and Pandemics. All based on Malthusian theory, junk science, and a hatred of humanity and reality.